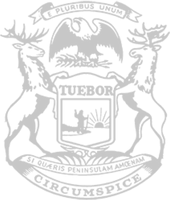 Rep. Damoose introduces plan to invest in Michigan and boost homeownership
RELEASE
|
February 23, 2021
Rep. John Damoose today introduced a bipartisan plan to help people plant their roots in Northern Michigan or elsewhere in the state by encouraging homeownership.
Damoose's plan would create the Michigan First-Time Home Buyer Savings Program and provide income tax deductions to help people save for their downpayment.
"The goal is simple – we want to help keep young Michiganders in Michigan," said Damoose, of Harbor Springs. "This will benefit our family lives by helping to keep generations together in the Great Lakes State. It will strengthen our communities and neighborhoods. And this program helps our economy with an incentive to keep talented young people here in Michigan, and encourage others to move here."
House Bill 4289 is the one of the first measures introduced by Damoose, the new legislator for the Michigan House's 107th District. His proposal is paired with House Bill 4290 introduced by Rep. Mari Manoogian of Birmingham.
The measures would allow potential first-time buyers to open savings accounts to pay or reimburse eligible expenses related to buying a house. People could set up funds for themselves or establish a beneficiary – meaning parents or grandparents could help children through the new savings tool.
The measures would allow a state income tax deduction of up to $5,000 for a single return and $10,000 for a joint return for contributions made into a first-time homebuyer savings account for up to 20 years. The accounts work much like education savings plans, which have helped Michigan families cover increasing costs of higher education.
Several other states have begun similar programs for first-time homebuyers, including Minnesota and Iowa.
"Saving money for a downpayment is one of the biggest hurdles to homeownership," Damoose said. "This program will encourage more young people to begin saving at an earlier age – helping them invest in a better, brighter future."
The legislation was referred to the Tax Policy Committee for further consideration.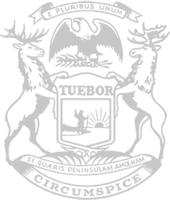 © 2009 - 2021 Michigan House Republicans. All Rights Reserved.
This site is protected by reCAPTCHA and the Google Privacy Policy and Terms of Service apply.