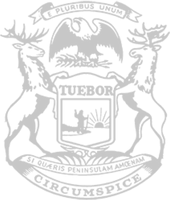 Rep. Markkanen continues efforts to help border community businesses maintain jobs in the Upper Peninsula
State Rep. Greg Markkanen today announced he remains committed to an innovative plan to keep the local economy strong by helping small-business owners in border communities in Michigan's Upper Peninsula.
Markkanen has introduced a plan to allow the state to enter into fuel tax reciprocity agreements with neighboring states. These agreements for qualified vehicles reduce workload and paperwork for state agencies, decrease burdensome regulation for businesses while remaining in compliance with state and federal laws, and help products move more efficiently through a larger offering of companies to work with.
"This would align Michigan with other states that are doing this now while easing red tape on people who are trying to make a living in our state," said Markkanen, of Hancock. "Michigan is engaged in numerous interstate compacts for a number of different things where it's sensible, cost-efficient, impactful to workers and essential to keeping the state competitive. These reforms meet that criteria."
Todd Penrose, a forester for Holli Forest Products in Ishpeming – a community represented by Markkanen in the Michigan House – supports the practicality of the proposal. The business ships wood to sawmills located 10 miles or less across the Michigan-Wisconsin border. Large amounts of product from such businesses go across the state border daily, creating a great deal of formal paperwork and – as a result – more cost.
"The amount of fuel we use in Wisconsin is between two and four gallons per load. By the time Holli Forest completes their records and the state does their work to check Holli's records, it may very well cost the state more money than what's being spent on the entire cost of the fuel used each trip," Penrose said. "It simply makes no sense to tie up that much manpower just to create work."
The Great Lakes Timber Professionals Association (GLTPA) applauded Markkanen for his work on the plan.
"(The legislation) is crucial to small business owners who operate trucking operations in close proximity to borders between neighboring states such as Michigan and Wisconsin," said Matt Jensen, GLTPA president and owner of Whitetail Logging. "Truckers are overrun with unnecessary paperwork, and given the amount of product going short distances across respective borders daily, the cost of paperwork is very high with no apparent gain in revenue for state government."
"Anything promoting transportation efficiency while not having a negative impact on state or local transportation funding is something we can all support," said GLTPA executive director and former log trucker Henry Schienebeck.
Markkanen said he has prioritized reintroduction of the legislation – originally House Bills 6500-02 in the 2019-20 legislative term – as he begins his second term in the Michigan House.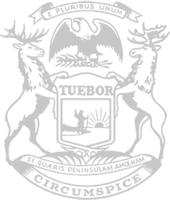 © 2009 - 2021 Michigan House Republicans. All Rights Reserved.
This site is protected by reCAPTCHA and the Google Privacy Policy and Terms of Service apply.