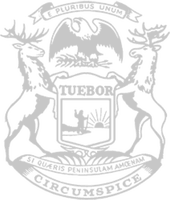 Rep. Beson backs bipartisan plan for secure, efficient elections
RELEASE
|
September 30, 2022
In an overwhelmingly bipartisan vote, state Rep. Timmy Beson and the Michigan House of Representatives on Wednesday approved a plan to run Michigan elections more smoothly and securely.
The bipartisan reform proposals will help local clerks clean up the voter rolls, tighten security for ballot drop boxes, and prepare absent voter ballots for counting on Election Day. The plan will also improve access for members of the military stationed overseas.
"I support this bipartisan plan to help voters depend on Michigan elections," said Beson, R-Bangor Township. "We're cleaning up our voter rolls and securing drop boxes. Transparent, secure preprocessing will help count ballots on time. The plan will also help brave servicemen and women vote back home. All our bipartisan changes will make elections better for voters and clerks."
Contained in House Bill 4491 and Senate Bills 8 and 311, the plan would:
Require the Secretary of State and county election clerks to clean up official voter files every month, removing dead voters from the lists and decreasing the chances of fraud.
Create a chain of custody for absentee ballots, including better tracking of ballots retrieved from drop boxes.
Allow clerks to preprocess absentee ballots for two days preceding Election Day.
Enable secure, electronic return of ballots by active-duty military members stationed overseas.
The bipartisan legislation now advances to the governor, who is expected to approve it.
###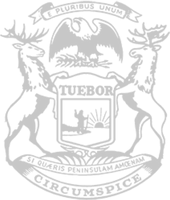 © 2009 - 2023 Michigan House Republicans. All Rights Reserved.
This site is protected by reCAPTCHA and the Google Privacy Policy and Terms of Service apply.