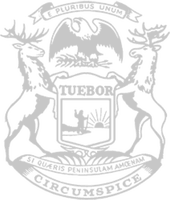 Representative Howell testifying on government reform legislation
Rep. Howell proposes legislation to require reporting of political "dark" money
Howell cites investigation of former House Speaker and senior staffers for misuse of secret money for personal gain.
State Rep. Gary Howell (R-North Branch) has introduced a bipartisan bill package to force elected officials to disclose secret donations.
The legislation would mandate that so-called political "non-profit" organizations file detailed financial disclosures with the Department of Licensing and Regulatory Affairs. Howell's House Bill 6268, along with House Bill 6269, sponsored by Representative Julie Brixie (D-Meridian Township), would reform political finance law by requiring reports of 'dark money'. Donations and expenditures would no longer be anonymous.
"Certain unscrupulous politicians have skirted the reporting requirement under current law. They have used donated money for personal use," Howell said. "This is known as 'dark money' because it never gets reported. Most citizens are not even aware that this money exists. The current anonymity of donors and the expenses creates a breeding ground for bribery and other activities all-too-often associated with dirty politics."
News reports have indicated that over $1 billion in dark money has been distributed to politicians nationwide over the past decade. This spending is allowed due to loopholes in the state and federal tax codes. Laws currently governing political "non-profits" allow individuals and organizations to make contributions to politicians while concealing donors' names. The Internal Revenue Service classifies these types of nonprofits under IRS code sections C4 and 527. These political C4s and 527s are commonly referred to as "social welfare organizations." They should be called what they are – "political slush funds."
"My campaign finance reform bill would force elected officials to be transparent about their slush funds," Howell said. "This comes at a time when many citizens don't trust their government, or elected officials in general. If there was ever a need for 'sunshine' to expose political activities and potential wrongdoings on the part of politicians, this is it. One needs to look no further back than the last legislative term when the former Speaker of the House raised millions of dollars from unknown sources. His multiple Political Action Committees and political "nonprofits" raised nearly $5.2 million. Hundreds of thousands of those dollars were spent on unreported meals, entertainment, and travel. In addition, two high-level staffers for the former speaker, raised more than $1.1 million for a fund they operated while still collecting paychecks from the taxpayers. The salaries paid by the taxpayers for those two fundraising employees amounted to $330,000 in 2020 alone! As a result, an investigation by the state police is ongoing. This investigation included multiple search warrants and raids on private residences."
While no formal charges have been brought as of yet, many people and organizations throughout the state have raised concerns about the vast amounts of dark money involved in politics. Decision-making by lawmakers has been questioned in terms of why they voted the way they did, and if dark money campaign donations held any sway.
"There is far too much hidden money in politics today. The fact that a public official can rake in millions of dollars without having to report where it came from or how much they have raised should immediately raise flags," Howell said. "As lawmakers, we absolutely must hold political officials accountable by reporting all donations, period. Everything needs to be exposed to the light of day. That is the only way to maintain a transparent, open form of government."
Highlights of the requirements of the Howell proposal include:
Require detailed financial reports for C4 and 527 nonprofit accounts that are associated with any elected official. Specifically, they would be required to report if:

An elected official or their staff organizes the nonprofit.

An elected official or staff raises money for the nonprofit;

An elected official benefits from the spending by the nonprofit.

Contributions, donations, and expenditures would no longer be anonymous;
Public reports would be made through the state Department of Licensing and Regulatory Affairs on a biannual basis, every January and July;
Late reporting/filing errors would incur fines.
Legitimate, charitable nonprofits that are not associated with elected officials would not have to report;
House Bills 6268 and 6269 have been referred to the House Committee on Regulatory Reform for consideration.
###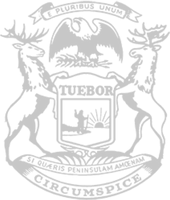 © 2009 - 2023 Michigan House Republicans. All Rights Reserved.
This site is protected by reCAPTCHA and the Google Privacy Policy and Terms of Service apply.